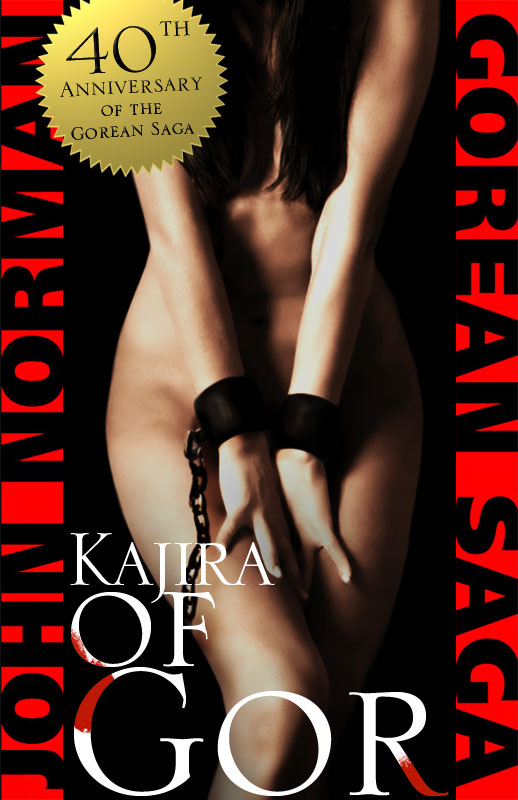 This book is available at:

Online preview:
Read (more about) this book at Google Books.

Revised edition overview:

original book
length (words)
162573
revised book
length (words)
184039
added
(words)
21466
percentage
increace
13.2100000000000016%

To see a table of revisions to the first 25 volumes and further analysis by Simon of Tabor, founder of this website, and copy editor of the revised edition of this book, click here.

Backcover text:
In their contentions with Priest-Kings, Kurii, savage denizens of the Steel Worlds, concealed within the asteroid belt, have frequently had recourse to human allies, and subversion. In accord with such projects, Kurii have occasionally sought to place and support congenial administrations in key cities. One such city is Corcyrus. Corcyrus is ruled by a beautiful woman, the cruel, arrogant, much-hated Sheila, an agent of Kurii. It is thought advisable to find a double for Sheila, who, in case of military or political disaster, may serve as her proxy, or substitute. For this role an unwitting young Earth girl, Tiffany Collins, is chosen and brought to Gor. She is introduced into her role and led to believe that she, somehow, she unaware of the true Sheila, is the Tatrix, or female administrator, of Corcyrus. Defeat in war, and revolution, occur, and the blood of Sheila is sought by the victors. Tiffany, fleeing for her life, finds herself alone, frightened, and unbefriended, a vulnerable Earth female, no more than a lovely, defenseless barbarian, on the beautiful, perilous world of Gor. She is a girl without a Home Stone, and such may be taken in hand, and claimed, as might be any stray animal, to be collared and owned, to be put to the pleasure of masters. The expression 'Kajira' is the most common expression in Gorean for a female slave.

Book details:
Published by: E-Reads, New York
ISBN: 0759219265
Date published: June 30th 2007
Format: Print on Demand (536 pages)
Price: $21.95 (discounts may be available)

Translations of Kajira of Gor (Paperback):

Previous Editions of Kajira of Gor (Paperback):

John Norman's Chronicles of Gor:

John Norman's Telnarian Histories:

Other books by John Norman: