Book Cover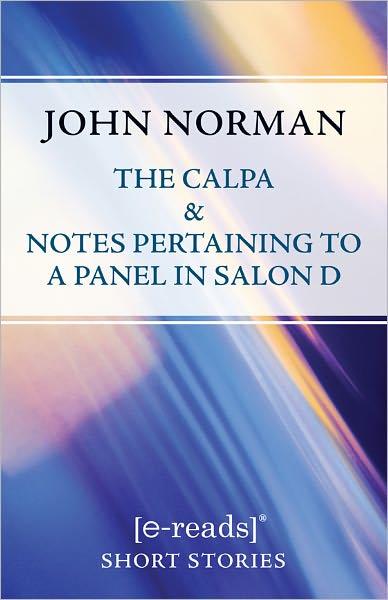 Backcover Text
Available for the first time as an ebook pairing, these two short stories by John Norman show off the verbal flair and philosophical complexity that go into the author's famous Gor Saga.

THE CALPA attempts to describe the indescribable and paints an image of a thing unseen and ancient along the beach of a tiny village.

NOTES PERTAINING TO A PANEL IN SALON D presents a lively SF convention panel exploring what life would be like if prehistory and evolution had skipped a beat.



First Chapter
Click here to read the first chapter.
Google Preview
Click the button below to read more of the book, or search within it, using Google Preview.




Book Details
Title: The Calpa & Notes Pertaining to a Panel in Salon D
Author: John Norman
Originally Published: July 2011



Edition Details
Publisher: Open Road Media Sci-Fi & Fantasy
Language: English
Length: 19,673 words
Available Formats: E-book



E-book Details
ISBN-10: 1497600111
ISBN-13: 9781497600119
Date published: April 2014
Price (US): $0.99 (discounts may be available)

Available at:
Amazon (US) - Kindle format
Amazon (Canada) - Kindle format
Amazon (UK) - Kindle format
Amazon (France) - Kindle format
Amazon (Germany) Kindle format
Amazon (Italy) - Kindle format



Other Books by John Norman
John Norman has, of course, written many other books in addition to this one.

Click here for more books in this edition.

Click here for the full index.