Book Cover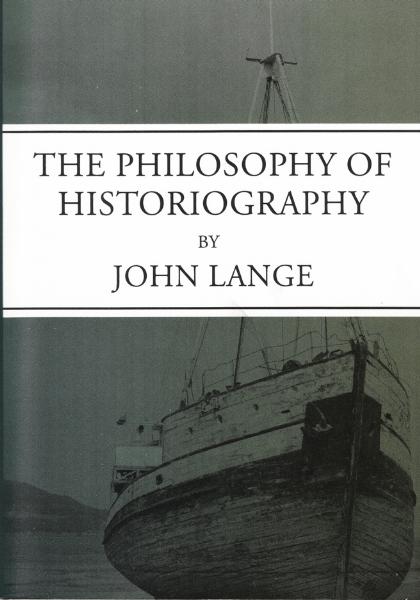 Backcover Text
This book is intended for the highly intelligent reader, who is interested in considering the difficulties, problems, and challenges of understanding and writing about the human past. It is popularly enough written, hopefully, to be a joy to read, and scholarly enough to be seriously instructive. The book has two major purposes, first, to give a reader an extensive, detailed overview of the field as it currently exists, and, second, to considerably enlarge the field itself, as it is the first book in the area to consider not only the epistemology of the field, but, in detail, its logic and semantics, its metaphysics, its axiology and its aesthetics.



First Chapter
Click here to listen to the first chapter.
Google Preview
Click the button below to read more of the book, or search within it, using Google Preview.




Book Details
Title: The Philosophy of Historiography
Author: John Lange
Originally Published: September 2010



Edition Details
Publisher: Open Road Media
Language: English
Available Formats: E-book



E-book Details
ISBN-10: 1497616360
ISBN-13: 9781497616363
Date published: April 2014
Price (US): $9.99 (discounts may be available)

Available at:
Amazon (US) - Kindle format
Amazon (Canada) - Kindle format
Amazon (UK) - Kindle format
Amazon (France) - Kindle format
Amazon (Germany) Kindle format
Amazon (Italy) - Kindle format



Other Books by John Norman
John Norman has, of course, written many other books in addition to this one.

Click here for more books in this edition.

Click here for the full index.