Fighting Slave of Gor
by John Norman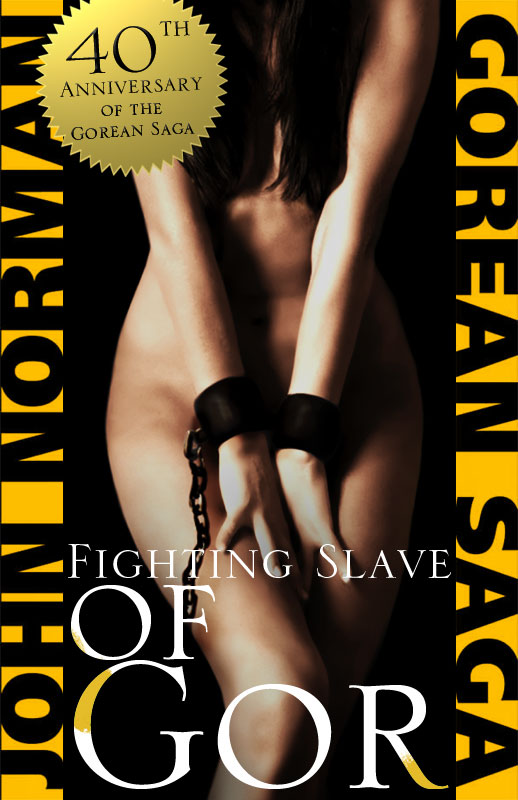 This book is available at:

Online preview:
Read (more about) this book at Google Books.

Revised edition overview:

original book
length (words)
133265
revised book
length (words)
143735
added
(words)
10470
percentage
increace
7.86%

To see a table of revisions to the first 25 volumes and further analysis by Simon of Tabor, founder of this website, and copy editor of the revised edition of this book, click here.

Backcover text:
Emotionally lost, Jason Marshall finds himself thrust into a lengthy struggle to save his beloved from slavery on an Earthlike world called Gor. Kidnapped and helpless, Jason begins a life on Gor as a slave and becomes a prominent warrior. He must battle his way to freedom, if only to liberate his love from the clutches of the alien slave emporium. Will Jason overcome the numerous obstacles he encounters? Will he ever reunite with the girl he loves? Can he survive the trials and tribulations he must endure on Gor?

Book details:
Published by: E-Reads, New York
ISBN: 0759211736
Date published: June 30th 2007
Format: Print on Demand (432 pages)
Price: $21.95 (discounts may be available)

Translations of Fighting Slave of Gor (Paperback):

Previous Editions of Fighting Slave of Gor (Paperback):

John Norman's Chronicles of Gor:

John Norman's Telnarian Histories:

Other books by John Norman: