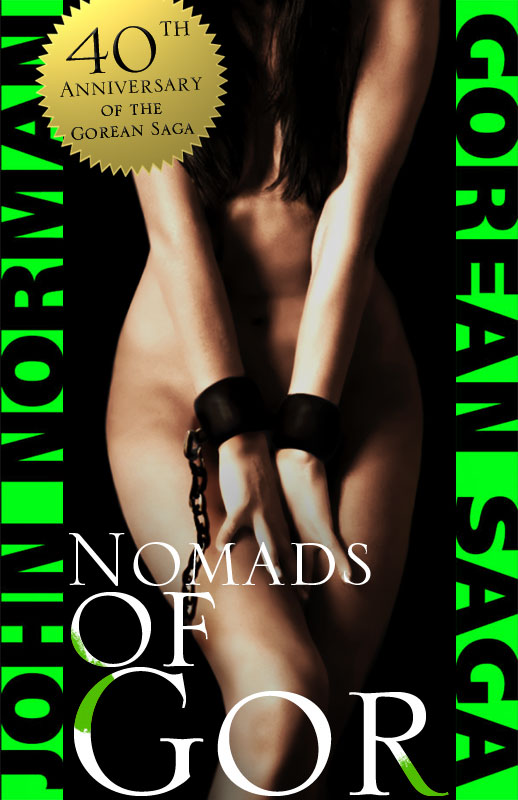 This book is available at:
Fictionwise

Online preview:
Read (more about) this book at Google Books.

Revised edition overview:

original book
length (words)
128141
revised book
length (words)
129268
added
(words)
1127
percentage
increace
0.88%

To see a table of revisions to the first 25 volumes and further analysis by Simon of Tabor, founder of this website, and copy editor of the revised edition of this book, click here.

Backcover text:
Join celebrated tarnsman Tarl Cabot in his latest adventure on the parallel planet of Gor and its exotic lifestyle and social norms. Tarl has dedicated his life to ensuring that the Priest-Kings survive the harsh lands of Gor, but a savage tribe that closely guards its secrets has halted his quest. To continue his quest, Tarl must unravel the mysteries of this strange, private band of nomads called the Wagon People or die trying. He is the only man alive who has not trembled in the presence of this mysterious tribe. Now he is embarking on the most perilous adventure of his time on the counter-world of Gor. Will he be accepted by the tribe and learn the secrets they guard with their lives or will he die trying?

Book details:
Published by: E-Reads, New York
ISBN: ***
Date published: September 2001
Format: MultiFormat eBook (129,481 words)
Price: $8.99 (discounts may be available)

Translations of Nomads of Gor (eBook):

Previous Editions of Nomads of Gor (eBook):

John Norman's Chronicles of Gor:

John Norman's Telnarian Histories:

Other books by John Norman: