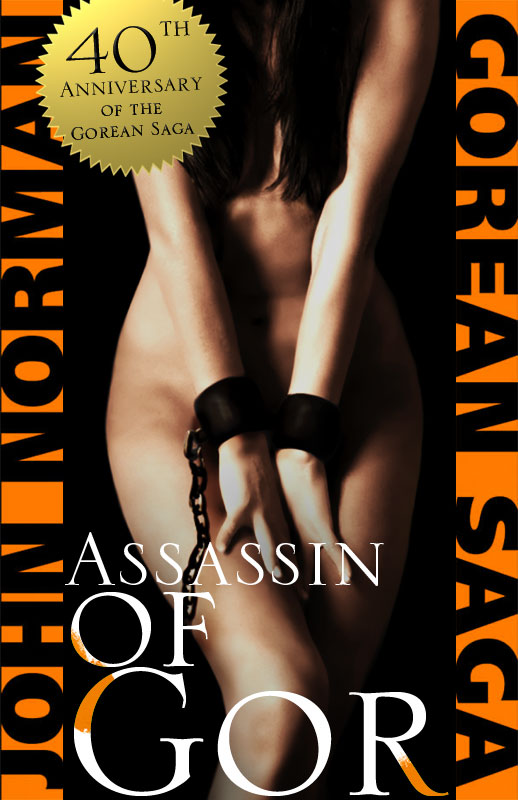 This book is available at:
Fictionwise

Online preview:
Read (more about) this book at Google Books.

Revised edition overview:

original book
length (words)
140684
revised book
length (words)
140711
added
(words)
27
percentage
increace
0.02%

To see a table of revisions to the first 25 volumes and further analysis by Simon of Tabor, founder of this website, and copy editor of the revised edition of this book, click here.

Backcover text:
Welcome to Gor, a parallel Earth, where social norms are exotic and the way of life is brutal. In the fifth book in the Gorean Series, the deadly assassin Kuurus is intent on a bloody mission of vengeance. His adventure takes him from the caste of the pleasure-slaves, which are rigorously trained in the rules and techniques of sexual ecstasy, to the brutal arenas where humans participate in deadly hand-to-hand combat. He witnesses violence, conflict and uncertainty, as the inhabitants of Counter-Earth are forced to confront their destinies--no matter how exalted or debased.

Book details:
Published by: E-Reads, New York
ISBN: 0759273707
Date published: February 2002
Format: MultiFormat eBook (140,892 words)
Price: $8.99 (discounts may be available)

Translations of Assassin of Gor (eBook):

Previous Editions of Assassin of Gor (eBook):

John Norman's Chronicles of Gor:

John Norman's Telnarian Histories:

Other books by John Norman: